Cranberry Macaroons
It's that time of year when I still want a little something sweet-ish to pack in our picnic basket — not over the top sweet after all the Christmas indulgences but just enough to hit the spot after a paddle board in the sea (why yes, I have just taken that up thanks for asking!) … maybe even a thermos of hot tea to go with it … ok now I'm starting to sound like a nana …
MAKES 24
Ingredients
250 grams shredded coconut
1/4 cup ground almonds
2 eggs
2 tablespoons coconut oil
1 teaspoon vanilla extract
2 tablespoons honey
1/3 cup dried cranberries
zest of 1/2 a lemon
pinch of flakey salt
garnish with
80 grams dark chocolate
a few chopped pistachio nuts
a few more chopped cranberries
Method
Preheat the oven to 180˚C, fan bake. Line a flat baking tray with cooking paper.
Put all of the ingredients in to a food processor and blend until mixture is a fine-ish crumb and starting to stick together.
With a tablespoon measure, scoop out a generous tablespoon of the mixture and press the mixture in to the spoon firmly with your hand. Tap out gently into the palm of your hand and place on the baking tray (see video below).
Cook in the oven for 8-10 minutes or until the macaroons are golden in colour. Remove the tray from the oven and leave to cool.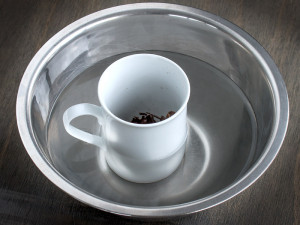 To melt the chocolate, chop it finely and put it in a cup. Sit the cup in a stainless steel bowl and fill the bowl with boiling water until it reaches half-way up the cup or to above the chocolate. Let it sit for a few minutes then stir occassionally until melted.
Drizzle over the macaroons with a fork and sprinkle with the pistachio nuts. Store in the fridge for a week or so.